In Downtown Raleigh, there is a growing density of people and businesses. People naturally come together on the street, in restaurants, bars, and parks—and in these interactions, ideas are shared and knowledge gets passed from one person to another. For our properties to be that close to this pulse is what excites us to continue connecting our clients to this downtown experience. These featured properties are just a few examples of all Raleigh has to offer.
A new modern condominium development and one of downtown's permanent statements defining our city's future.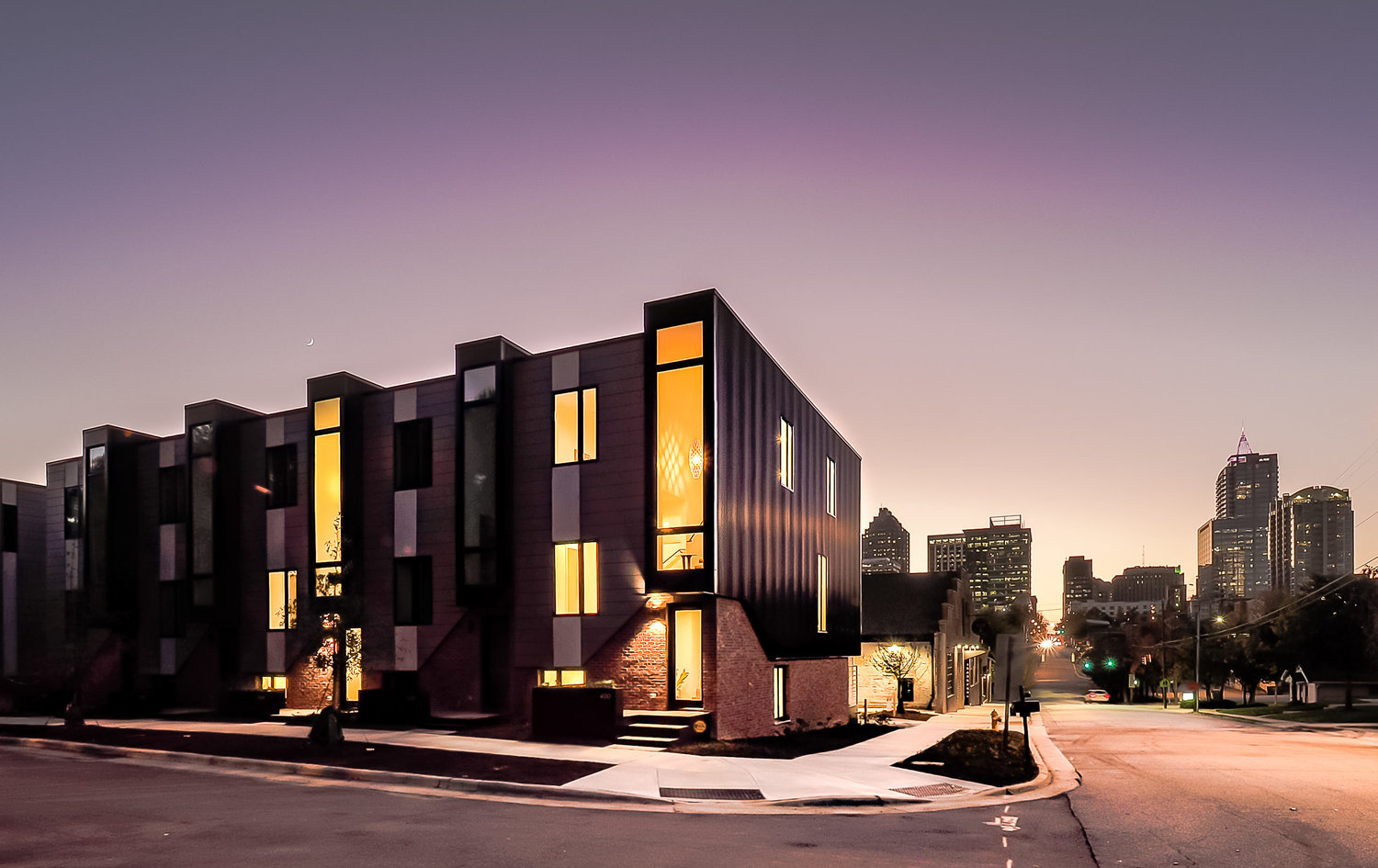 Introducing 15 modern city homes, offering respite from city life while simultaneously delivering the city to your doorstep.
REQUEST MORE INFO
We are driven to out hustle and out perform all the rest when it comes to providing high-end customer care. Contact us below to begin a conversation, ask questions, or let us show you around Raleigh, NC.